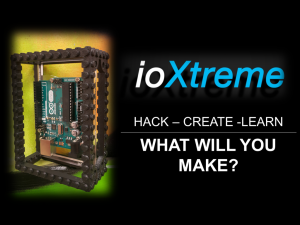 Toner Plastics was selected by Cambridge Thinking Machines as the injection molder of choice to help bring its ioXtreme project to life.
The ioXtreme CORE is a robust modular mounting system for IOT (Internet of Things) controllers and provides a simple method of constructing physical IOT devices around controllers. The ioXtreme CORE is compatible with most popular IOT controllers as well as traditional Lego™ components, allowing one to put the choice of IOT controller at the heart of the project at hand.
Toner Plastics will design and manufacture the required injection molding tooling as well as make the electronics cases themselves in its state-of-the-art injection molding facility in Massachusetts.
Please see our Kickstarter project page for more information.